Home Eggs for Sale Special Orders Past Egg Projects
Ring Holder Original Watercolor Greeting Cards Soaps, Lotions, Body Butter
Order Info The Artist Comments Email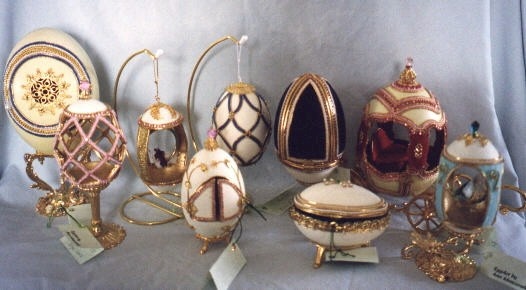 These beautifully decorated eggs are created with real, unfertilized eggs, blown and cleaned. All egg creations by Ann Mroczenski consist of quality materials, are initialed and dated. When you purchase an egg, you will receive the egg pictured. These unique pieces of art are not mass produced, no two pieces are the same.
Great for gifts or start your own collection of Egg Art!